6 books about royalty
I haven't worn non-stretchy pants in 117 days but that doesn't mean I can't imagine wearing a tiara.
This week, 6 books about royalty - because (1) I'm so mad at Congress I can barely stand it; (2) I like excuses to imagine wearing a tiara; and (3) books about royalty are some of the best escapism literature around.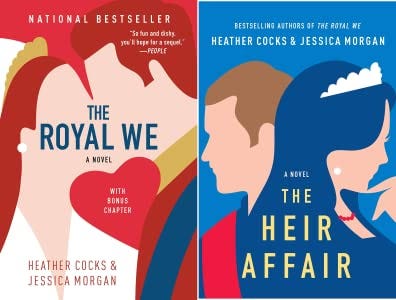 The Royal We & The Heir Affair - Heather Cocks & Jessica Morgan
I love love love this duo, which starts out as Kate Middleton-ish fan fiction but turns into something much better, sadder, funnier, and more delightful. You have to read the first to understand the second: The Royal We is the origin story of Bex Porter, an American exchange student at Oxford, and her romance with Prince Nicholas, who she meets on her very first day in England. The Heir Affair picks up where the first book leaves off (I actually had to go back and re-read it to remember all the plotlines) and deepens it. There's some sad stories about fertility, some cheating, some not-quite-cheating, and surprisingly, a really fun baseball plotline. The characters are so funny, charming, and real — it's perfect pandemic escapism.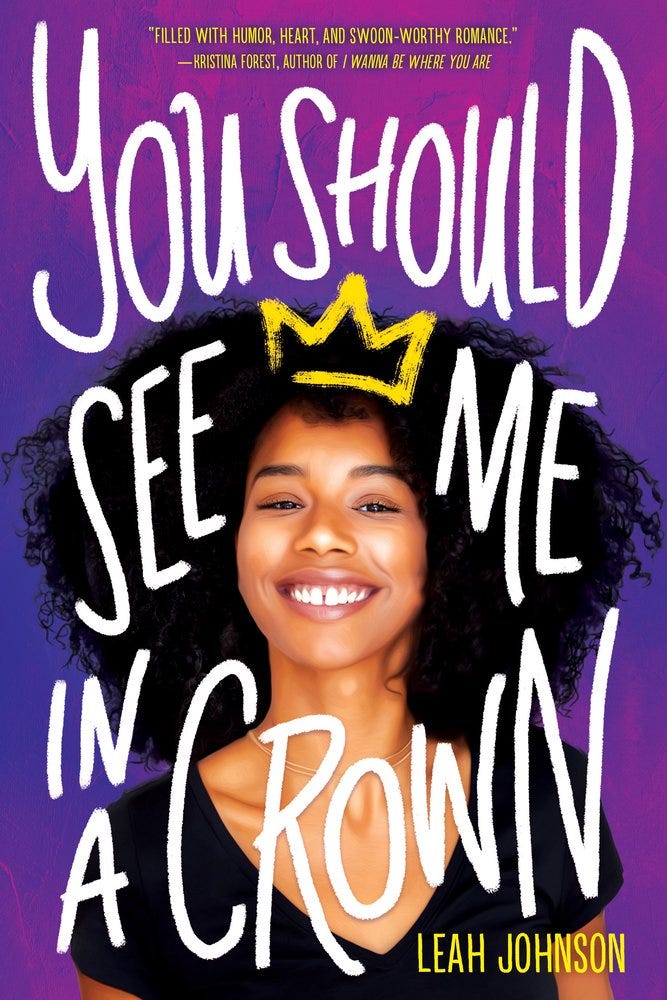 You Should See Me In a Crown - Leah Johnson
A super charming YA novel about Liz Lighty, a Black teenager growing up in small town Indiana who wants to get out and go to an elite college to play music. Her financial aid falls through, so she runs for prom queen (which at her school is a real campaign process?!?) — a campaign that gets complicated by her crush on the new girl in school. Is prom queen technically royalty? IDK, there's a crown in this book though!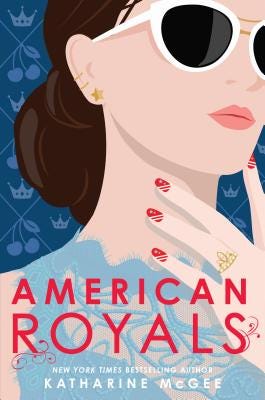 American Royals - Katharine McGee
What if George Washington was a King instead of a president? And then 250 years later, what if his descendents were still royalty, and still full of messy drama? Warning: This is part of a planned trilogy; the second one comes out in September — be forewarned that the ending of this one is a cliffhanger. (I didn't know that when I first read it and I was pissed.)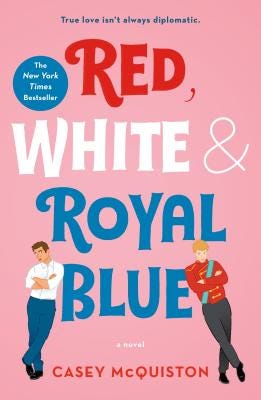 Red, White, and Royal Blue - Casey McQuiston
Alex's mom is president & Henry is a prince — they start out as enemies and become friends, then more than friends after an international scandal pushes them into faking a relationship that becomes a real relationship. This book is hot hot hot, and tender, and is one of the few books about a woman president that didn't make me cry.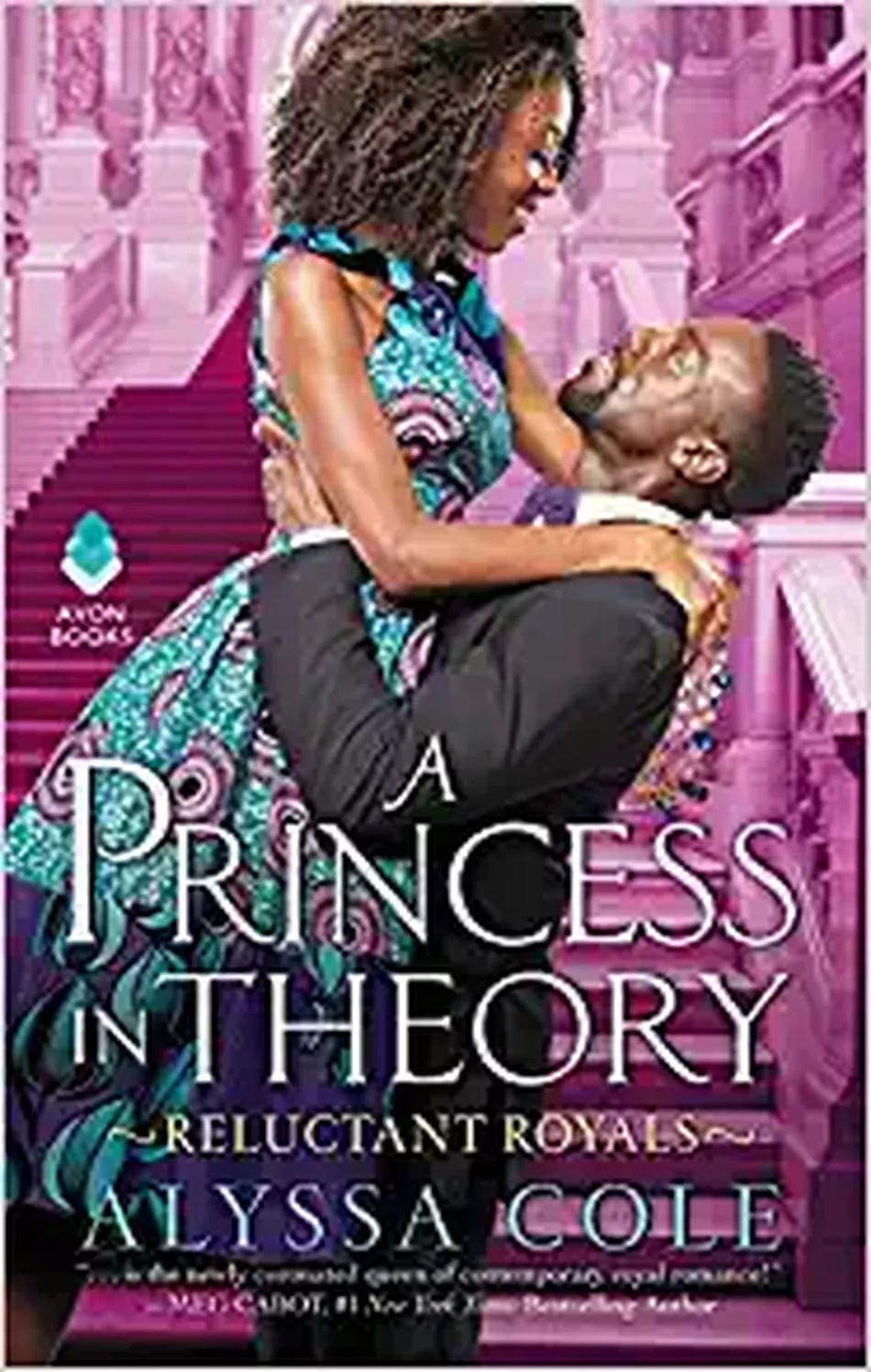 A Princess in Theory - Alyssa Cole
Naledi accidentally falls in love with Thabiso, who is pretending to be a ~normal guy~ when actually he's the prince and sole heir to the throne of Thesolo. Very very sexy (🌶️🌶️🌶️ out of 4 🌶️s) and mostly believable emotional stakes — it's kind of like Princess Diaries but for grown-ups.
---
For a full list of what I'm reading right now, my spreadsheet is updated. For a broader list of the books I've loved in 2020 so far, well, that was last week's post.
What kind of books are you looking for? Is this helpful? You tell me!