8 books that are like taking a warm bath
Low stakes, low stress, high charm.
Sometimes you want books that make your heart race, or that send you down a Google rabbit hole, or that teach you something new.
Other times you just want to kick back & not think so much. Accordingly: A list of "books that make me feel like I'm soaking in a warm bath with lots of bubbles" — low stress, low stakes, high charm. In no particular order…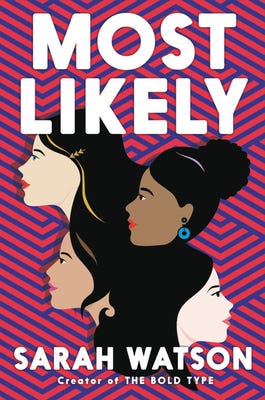 The book starts with the first woman president's inauguration, first name unknown — then zooms back to a group of four teenage girls growing up in the Ohio suburbs, one of whom is the aforementioned Madam P. A little bit woke, a little bit of high school drama, a little bit of future political accomplishments — everything a bath-book requires.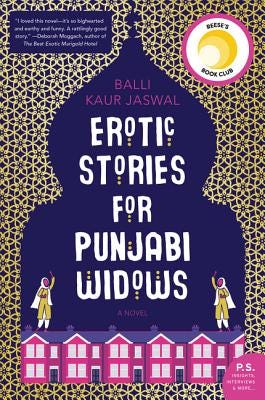 Erotic Stories for Punjabi Widows - Baili Kaur Jaswal
Don't let the title discourage you — this is a super charming story about Nikki, an Indian woman living in London who gets a job teaching a creative writing course at a Sikh community center. The older women in the class end up writing saucy stories ;), which sets off a scandal amongst the more conservative men in the area. This book is just so sparkly.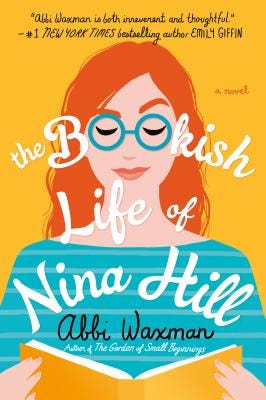 The Bookish Life of Nina Hill - Abbi Waxman
Nina Hill is living her low-key life and she doesn't hate it. She's got a cat, a job at a bookstore, a solid trivia team — what more could she need? Then all of a sudden a father she never met dies and she gets thrust into a big chaotic family. And, bonus, her new enemy at pub trivia turns out to be a hot & charming guy. The stakes are low, the characters are likeable. Count me in.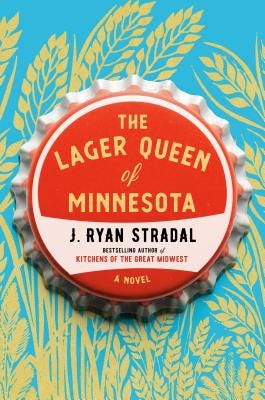 The Lager Queen of Minnesota - J. Ryan Stradal
When Edith & Helen's father dies, he leaves all his inheritance to Helen, who uses it to build one of the country's biggest cheap beer companies — while Edith, convinced that Helen intentionally fucked her over, struggles to make a living. The sisters are estranged, until fast forward 50 years when Edith's granddaughter, Diana, tries to make a career of her own in brewing. I don't drink beer and don't understand the difference between all the types but this book makes you feel what I imagine a good beer tastes like. (His other book, Kitchens of the Great Midwest, is also super lowkey.)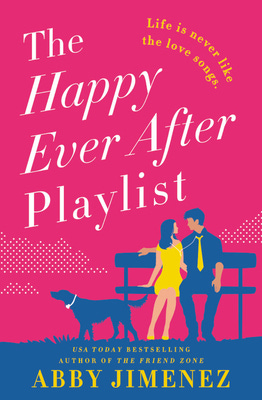 The Happy Ever After Playlist - Abby Jimenez
Sloan's fiance died two years ago; since then she's been super sad! One day a lost dog jumps into her truck and makes himself at home — she gets hooked on him, and chases down his owner, Jason, who turns out to be a super hot musician on tour in Australia. They meet, things get sweet & complicated. Good news: Unlike most books about dogs, this dog doesn't die.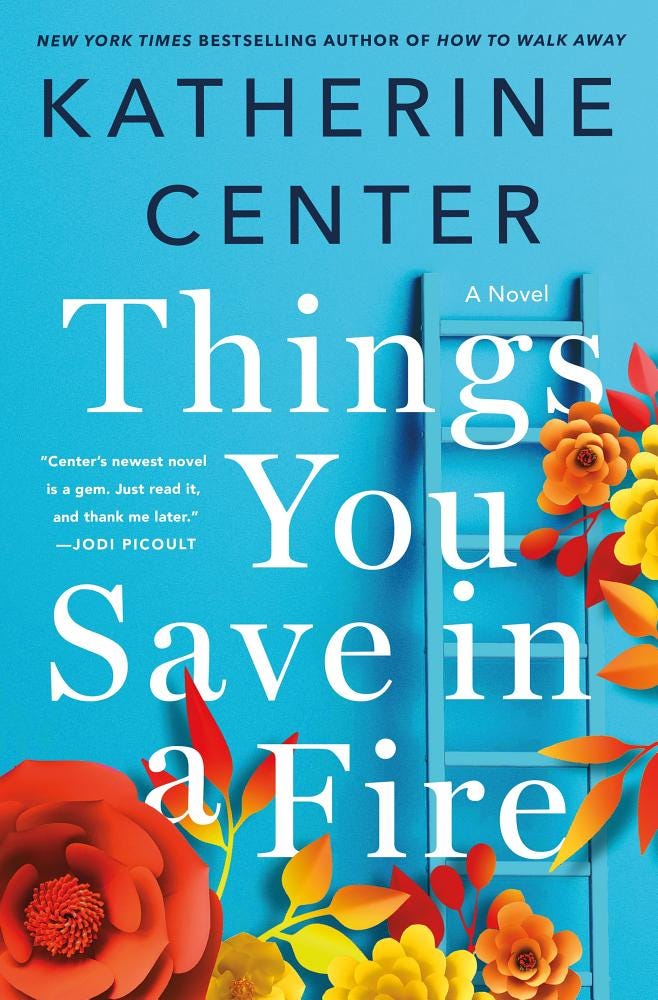 Things You Save in a Fire - Katherine Center
After a small scandal & a family emergency forces Cassie to move from Texas to Boston, she is once again the only women working at the firehouse. She's resolved to never date another firefighter, until she meets a really smoking-hot one at her new job. Sentimental, a little bit feminist, with a fun look into firefighter subculture — a very good combination. (A note that Katherine Center has a new book out I'm very excited to read.)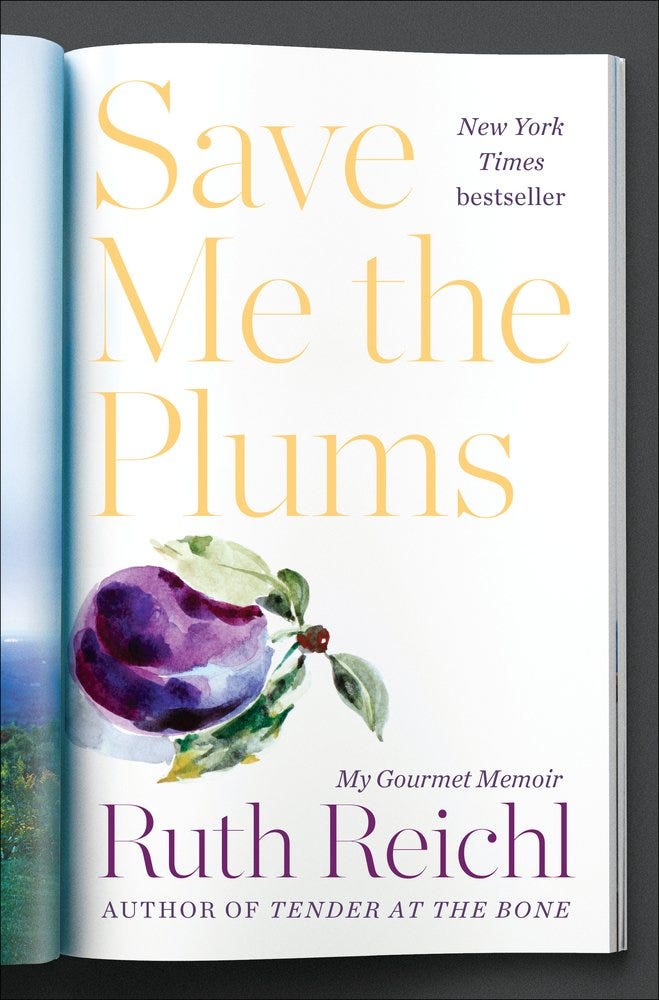 Save Me the Plums - Ruth Reichl
One of the best food writers in America looks back on her experience as editor in chief at Gourmet. You can't go wrong with any Ruth Reichl book, but this one is very, ahem, juicy.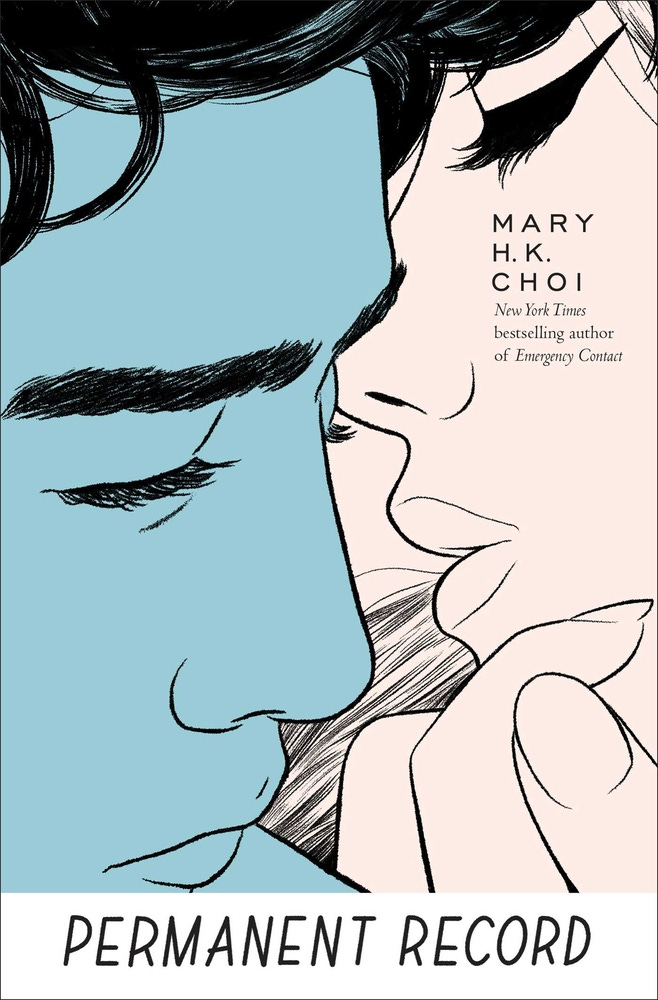 Permanent Record - Mary H.K. Choi
Pablo is working the overnight shift at a bodega in Brooklyn when in walks super-pop-star Leanna Smart — they meet, they fall in love, things get complicated. There are lots of good snacks discussed in this book, which is one reason but not the only reason to read it.
(Emergency Contact by Mary H.K. Choi is also superb, about two teenagers who get into a long-distance-over-text relationship and the intimacies of 21st century communication.)
---
If you want other books to read, my full spreadsheet is here. The book I loved most over the last week was The Guest List by Lucy Foley, which is not relaxing at all but super enthralling.
If you like these book recommendations, share 'em on your preferred social media platform. (Twitter, I guess?)
If you got this forwarded to you and want to get the next update, sign up!