8 fictional books that make me miss New York (even though I haven't left)
There must be a word for being homesick for the place you're still in.
I haven't left New York City since I came back from vacation on March 15th. I've only left Brooklyn (to go into Manhattan) twice, and both of those times were in the last few weeks. Hell, I've barely left a two mile radius of my apartment. And yet, somehow, I am so deeply homesick for New York. My love for this city is absolutely cliché (like, Sex-and-the-City-voiceover level cliché). I could get sappy or poetic about it, but I have work to do, so all I'll say is that I'm unimaginably lucky to live here and if I ever leave, it won't be happily.
In the meantime, 8 fictional books set (at least in part) in New York City that make me miss a place I haven't left.
Clap When You Land - Elizabeth Acevedo - a gorgeous novel-in-verse about two girls (one in Washington Heights, one in the Dominican Republic) who don't know they're related until the father they share dies in a plane crash.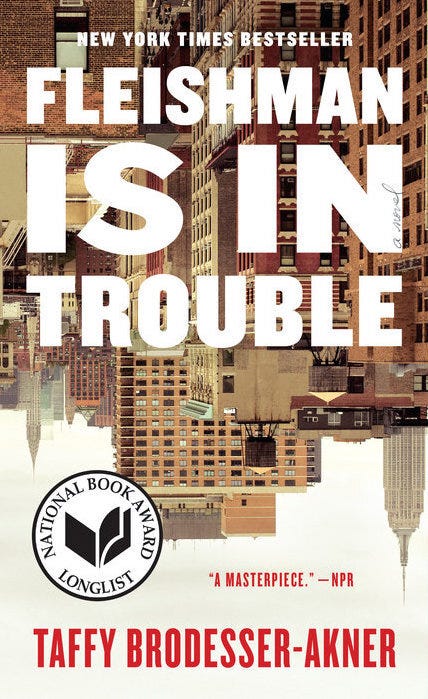 Fleishman Is In Trouble - Taffy Brodesser-Akner - one of my all-time favorites; a perfectly sharp story of a broken marriage among rich-but-not-quite-rich-enough New Yorkers that has a twist two-thirds of the way in which makes it even better.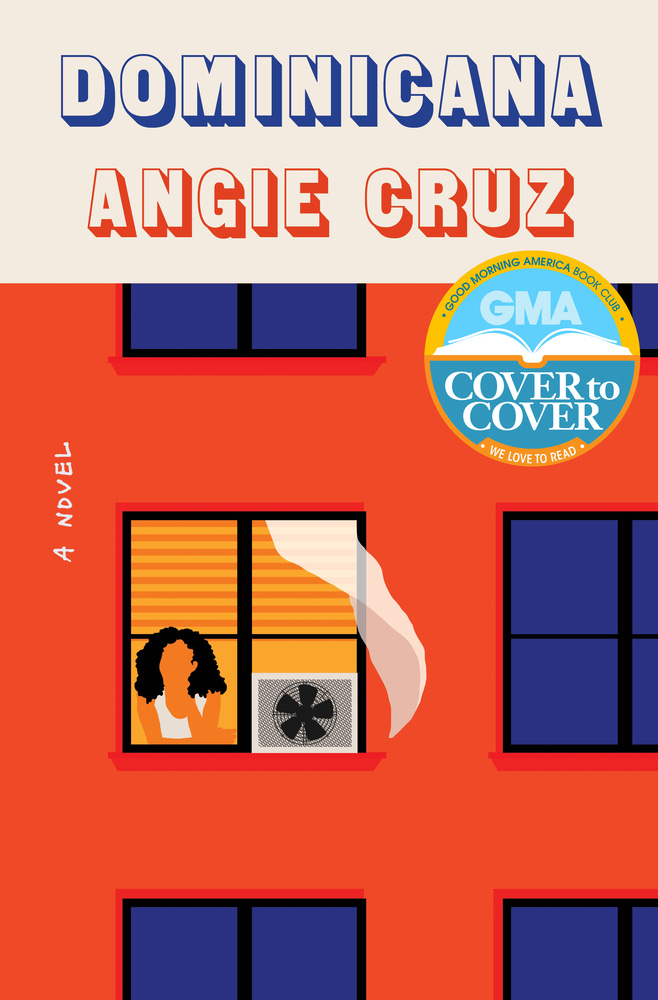 Dominicana - Angie Cruz - In 1965, Ana gets dragged from the Dominican Republic to NYC to be the new wife of Juan Ruiz, a man twice her age who she doesn't love. She has to make a new life for herself (and maybe also find real love). This book is so! full! of! energy!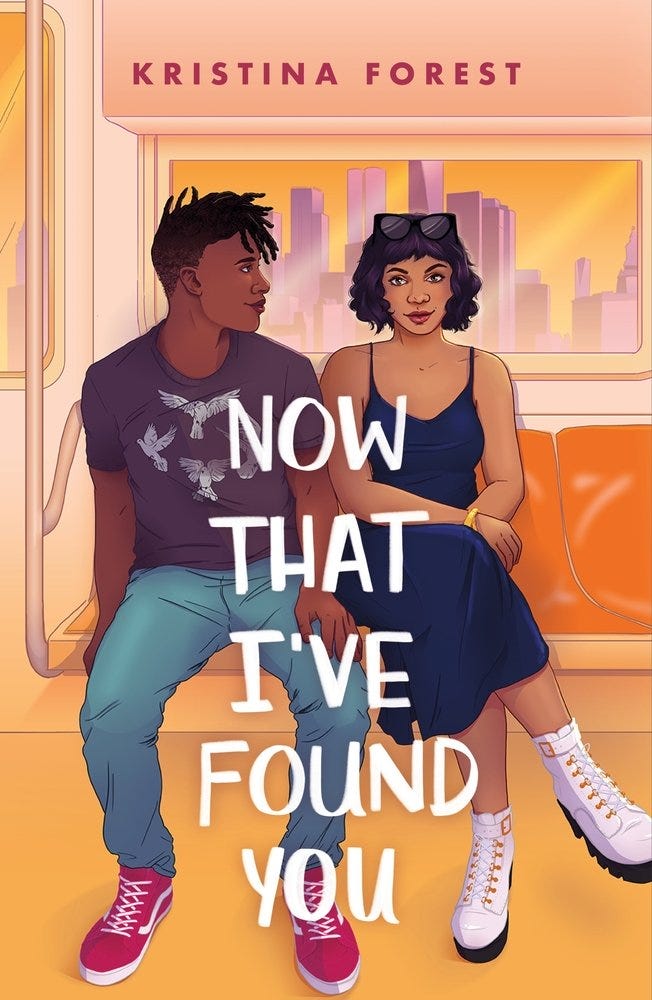 Now That I've Found You - Kristina Forest - A YA novel you can read in one sitting about Evie Jones, an 18 year old rising star in Hollywood whose career crumbles when her best friend betrays her. She travels to NY to see her super-famous-star-but-now-reclusive grandma, Gigi, and beg her for help with resuscitating her career — but before she does, Gigi runs off. Evie & new friend Milo The Hot Musician bounce around NY trying to find her, and maybe fall in love in the process. Just a perfect lil' Saturday afternoon gulp of a book.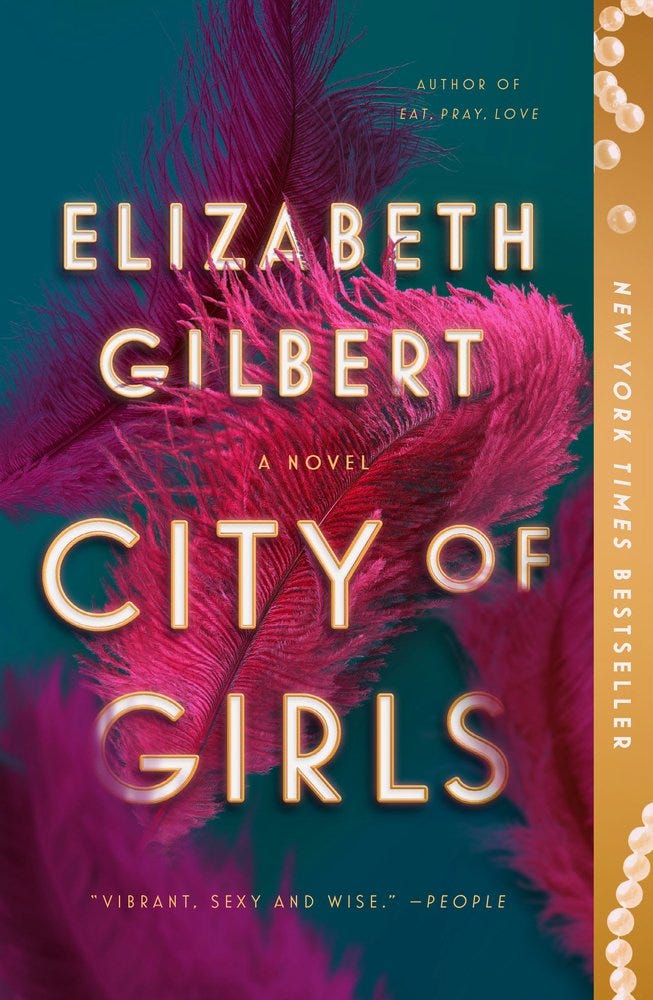 City of Girls - Elizabeth Gilbert - A fast-paced very sexy novel about New York City showgirls in the 1940s — the end is a little forced but the first 70% is fun and flashy and makes me wish I was more glamorous.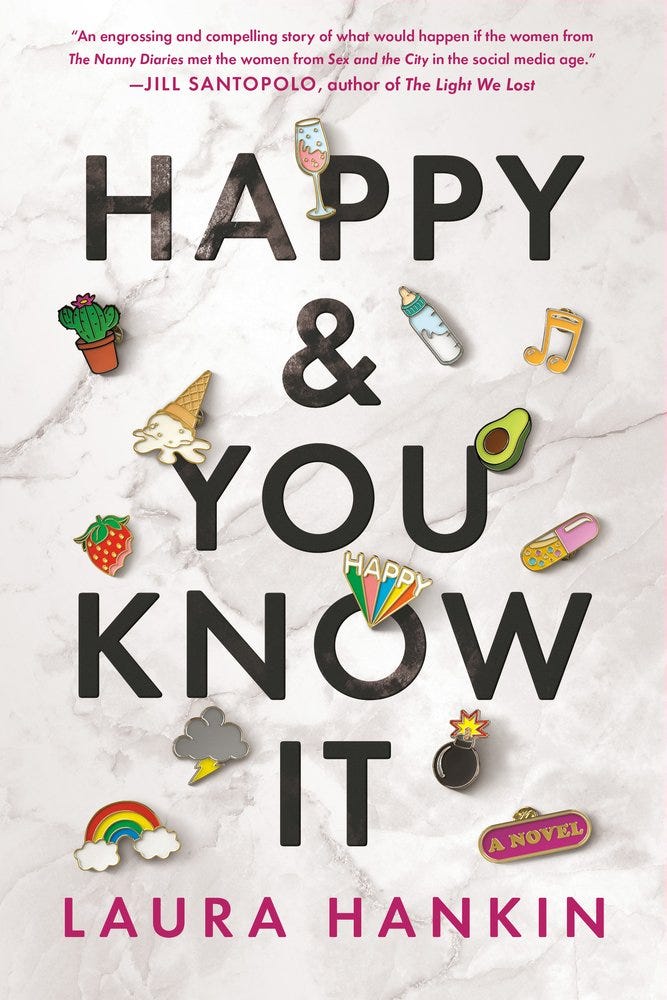 Happy and You Know It - Laura Hankin - Claire, a struggling musician, takes a job as a nanny for some Park Avenue moms — the more she gets embedded into their world, the more she realizes they're full of secrets (and also bullshit, and maybe illegal drugs? Stay tuned.)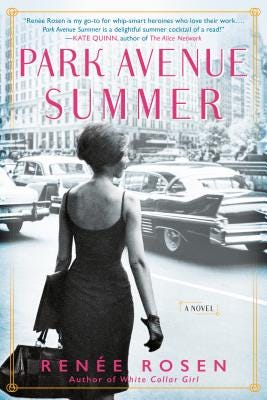 Park Avenue Summer - Renee Rosen - historical-fiction-ish about Alice, a new assistant working at Cosmo for the infamous first female editor, Helen Gurley Brown, living and dining and loving handsome (but problematic) men in 1965 NYC.
---
I admit, I spent a lot of last week trying really hard to read Evil Geniuses by Kurt Anderson but I just couldn't get through the first 100 pages. If you're in the mood for non-fiction, however, I really enjoyed Hidden Valley Road by Robert Kokler, which was a best-seller earlier this year and is super interesting if you like either messy family dramas and/or the history of psychiatry. Check the full spreadsheet for more book ideas.
If this was forwarded to you, sign up for the next edition!