It's Practical Magic season!!
Given that's October 2020, I've had a tough time focusing on books lately.
So I was delighted when one of my all-time favorite authors, Alice Hoffman, released the third-book-that's-actually-the-first-book in the Practical Magic series earlier this month, which not only sucked me in but gave me an (unneeded) excuse to go back and re-read the subsequent two books.
A walk through the order of things…
If you're not familiar with Practical Magic, it's a novel from 1995 about the two Owens sisters, Sally & Gillian, who come from a long line of Owens women who are rumored to be witches. After growing up as outsiders in Salem, they escaped Massachusetts in wildly different ways (Sally by settling down and having kids, Gillian by running off and bouncing from man to man), until a disaster brings them back together, along with the witchy aunts who raised them. While it's literally a 25 year-old book, I'm not going to spoil it for you.
(It is also a 1998 movie starring Sandra Bullock and Nicole Kidman as the two sisters. I admit: I've never seen the movie, but I've heard the plot varies a little.)
Anyway: Fast forward to 2018, when Alice Hoffman puts out The Rules of Magic, Volume 1, a prequel! It's the story of Sally & Gillian's aforementioned aunts, Jet and Franny, set mostly in 1960s New York City. Rules of Magic is beautiful and sad and full of grief, and like most books about New York, makes me homesick for the place I'm currently living in.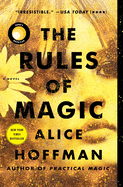 Then earlier this month, Alice gave us a gift: Magic Lessons. While she subtitles it A Prequel to Practical Magic, it is actually the prequel to the above prequel. Magic Lessons tells the story of Maria Owens, the first Owens woman, who is born in the early 1600s in England and makes her way (via a pit stop in Curaçao) to Salem, where she gets caught up in the infamous witch trials.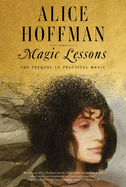 I couldn't dare pick a favorite of the three. Alice Hoffman's writing style is so soothing and moves quickly. Her mix of emotional love stories combined with witchy magic is like a warm vengeful blanket — exactly what this particular spooky season calls for.
The running undercurrent of all three books is that in spite of everything, women are strong, powerful, and (literally) magical. Gulp it down!!
(Also, when you read them back to back, you'll notice the recurring theme that New York is good and Massachusetts is not, a perspective I can personally get aligned with.)
TL;DR: Read them now, and ideally in this order: Magic Lessons, Rules of Magic, Practical Magic. You will not regret this decision.
---
If you need other things to read, my full spreadsheet is online. If this got forwarded to you, subscribe!