🌶️🌶️🌶️ Romance novels
Last week I offered up a list of some non-fiction books that would make you smarter. This week, a sharp right turn into my favorite genre: Romance novels.
I'd always been a fan of rom-coms and what the publishing industry dismissively called "women's fiction" — Jennifer Weiner and Sophie Kinsella are canon, obviously — but didn't start reading romance until early 2016, in the worst parts of the primary.
Life was so miserable that when I got home from work at 1am and needed to relax, I could only focus on joy — no stress or high stakes; just happy-ever-after endings with lots of hot scenes.
As it turns out, I'm not alone! Romance is the most popular genre in modern literature for a reason: It makes people feel good. It also usually centers women's pleasure, which is such a change of pace from, uh, everything else.
If you've never read a romance novel before and need a full "Romance Novels for the Uninitiated," our group chat of women-who-work-in-politics-and-also-LOVE-romance-novels has put together a Google doc for you. It's thorough and gives a full range of authors, books, and genres. (It's a labor of love.)
Below are a few of my favorite contemporaries that were published in the last few years. This is barely exhaustive — again, check the Google doc for a real deep dive — but it's a starting point.
A note: These are all books that you probably wouldn't want to read aloud to your grandparents. On the 1-4 chili pepper scale, they're all solid 🌶️🌶️🌶️s.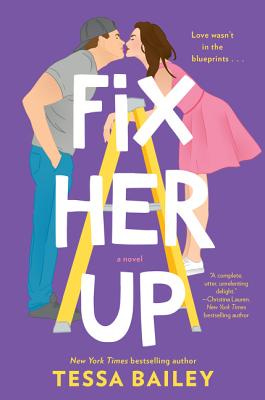 A nearly perfect contemporary romance novel about Georgette, a literal professional clown who wants to make something more out of her life, and her childhood friend, Travis, a professional baseball player who gets injured and is trying to remake his career. They pretend to date to rehab his image ahead of a new job and help her change the way her community sees her. I love fake-relationships-that-turn-real storylines. (The sequel, Love Her or Lose Her, is also quite good and is a change of pace from many romance novel plots in that it's about a married couple trying to refind their spark.)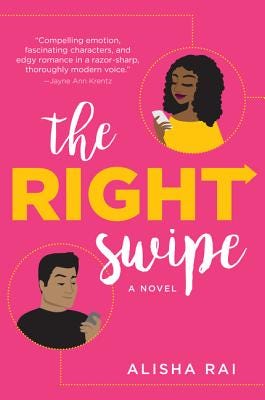 Rhiannon invented a dating app but struggles to find love herself. She has a one night stand with a hot football player, Samson — then he ghosts her for a while, until he pops back up under the context of a business partnership. Hot hot hot — and I have a special love for stories about ambitious women who refuse to settle for less either personally or professionally. The second in the series is also pretty good.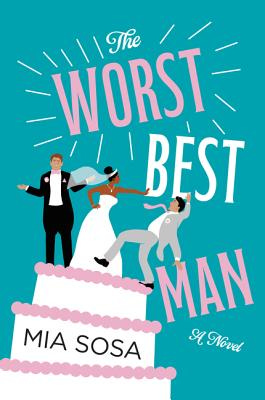 Lina is a wedding planner; Max is a marketing expert (whose brother is Lina's ex fiance — he left Lina at the altar!) They end up having to work together on a project that will make or break Lina's career. Obviously, sparks fly. Both hot and made me crave pao de quejo, my favorite Brazilian snack.
Kimba is a Black political operative who moves home to Georgia for the summer to figure out her next step and possibly help elect the first Latino governor of the state. She reconnects with her childhood friend, Ezra, and finds extremely hot love. This is the third in a series, but you definitely do not need to have read the first two to understand it. (The first two — The Kingmaker and The Rebel King — are about Lennix Hunter, an Indigenous woman & political operative who falls in love with the son of an oil billionaire. They're two books that tell one long story with a lot of twists. I liked Queen Move better.)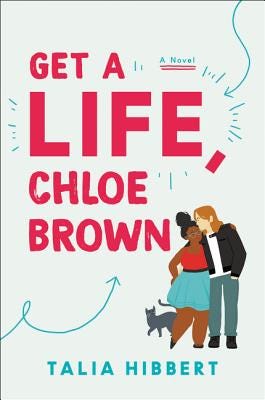 Get a Life, Chloe Brown - Talia Hibbert
Chloe Brown, a Black woman with fibromyalgia, gets into a car crash and nearly dies, giving her an existential crisis. So she creates a bucket list of things to do to make her life more exciting — so she hires a local handyman/artist, Red, to help her out. You can guess what happens next.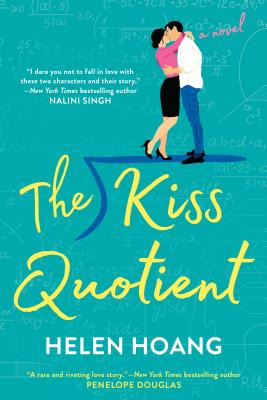 The Kiss Quotient - Helen Hoang
One of my favorites: Stella is a math pro with Aspergers who struggles in relationships — so she hires Michael, a very handsome escort, to teach her his ways. The premise makes it seem like it could be dumb or tacky; it's not — it's very hot, very moving, and very effective at making Stella empathetic without being pathetic.
---
For a full reading list, check out my regularly updated spreadsheet.
For a non-romance book, try Clap When You Land by Elizabeth Acevedo, a beautiful & quick novel-in-verse about two teenage girls who, unbeknownst to them, share a father who dies in a plane crash.
Finally: Tell me what you're liking/reading!