7 non-fiction books that read like novels
In 2018, one of my reading goals was "more non-fiction" — I felt like I was getting dumber and wanted to turn that ship around before it was too late.
Below, a list of 7 non-fiction books that read as if they're novels & also might make you a little bit smarter. (I kept this list free from memoirs, essay collections or more academic-y books, all of which are also great, but I felt deserved their own recognition.)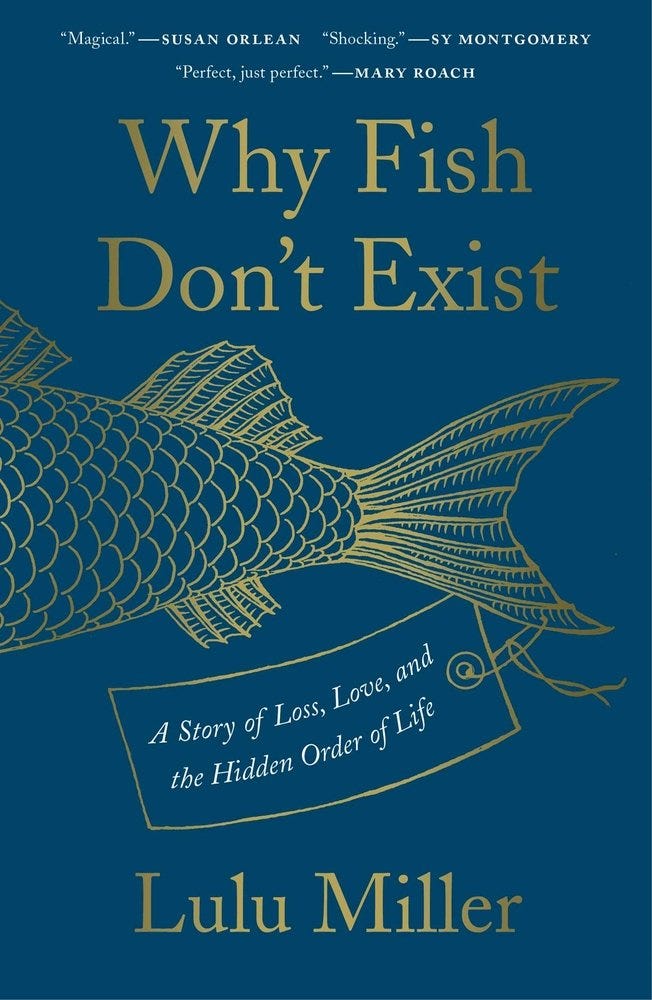 Why Fish Don't Exist - Lulu Miller
I talked about this book in my list of 27 favorites of the year — but I literally can't recommend it enough. It's ostensibly a biography of David Starr Jordan, a scientist/taxonomist in the late 1800s who later became the first president of Stanford University — over and over again, his life's work got fucked up, first by lightning, then by a fire, then by the San Francisco earthquake in 1906. Lulu starts by asking "how does someone bounce back!??!" — and then digs deeper, looking at his resiliency, optimism, foolishness, the dangerous consequences of his work, and the ways it resonates today. I first heard of this book when she did an interview with Longform and she manages to talk for an hour without giving away the twist that takes it from great to incredible; I won't, either. Read this book. It's just phenomenal.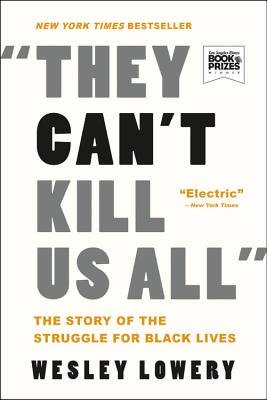 They Can't Kill Us All - Wesley Lowery
A year in the life of the Black Lives Matter movement, starting in Ferguson and bouncing to Cleveland, Charleston, and Baltimore. This is deeply reported and personal, especially when Wesley becomes part of the story when he gets arrested himself — I have a particular love for "how the sausage gets made" books about journalists (relatedly: if you haven't read Catch and Kill or She Said, the two defining books of the journalism around the Me Too movement, rectify that immediately). This book also gives some insight into the names & personalities we now see a lot of as leaders of BLM; it's helpful background for how they became who they are.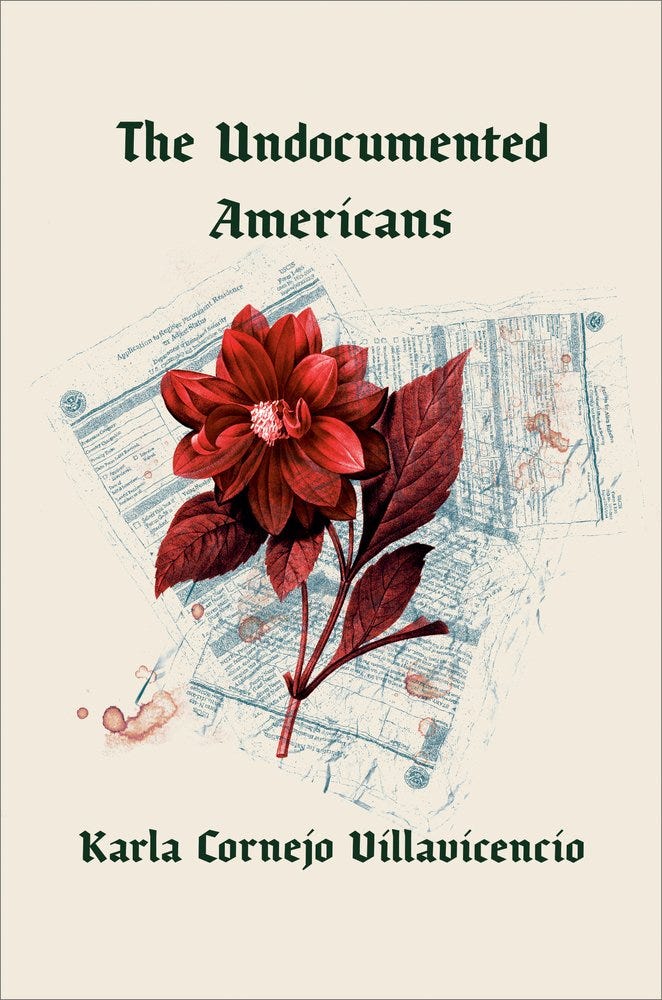 The Undocumented Americans - Karla Cornejo Villavicencio
Read this book! Read it, then assign it in schools, make it part of curriculums, require it for all Americans — it's just remarkable. Karla, one of the first undocumented immigrants to graduate from Harvard, decides to spend the time after the 2016 election research and telling the stories of the immigrants (most of whom are undocumented) that never get seen.
She goes beyond the DREAMers who get the most headlines to illuminate the people who work as day laborers in Staten Island, who survive without insurance in Miami, who cleaned up Ground Zero after 9/11, who are drinking poison water in Flint, and who are living in churches in Connecticut. (She also writes about her own family's immigration story, and her complicated relationship with her parents, who left her in Ecuador for the first few years of her childhood while they tried to make a life in New York.) She's candid and vulnerable and funny, and these stories are so powerful. If this book hadn't come out during like week 2 of the pandemic, it would have been a HUGE conversation starter.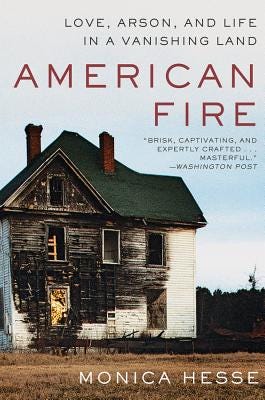 A true-crime story of arsons in a rural Virginia town, all lit by Charlie and his girlfriend, Tanya. It's an intimate & compelling portrait of rural America and the ways the economies of these communities have been just thoroughly fucked in the last 2-3 decades.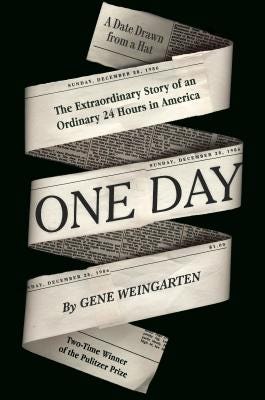 In 2013, Gene asked three strangers to pick a day, month, and year out of a hat — December 28, 1986. He then spent the next six years trying to find stories from that random day — and gah, they're so beautiful. Funny and sad, and inspiring and depressing. I just can't get enough of this shit.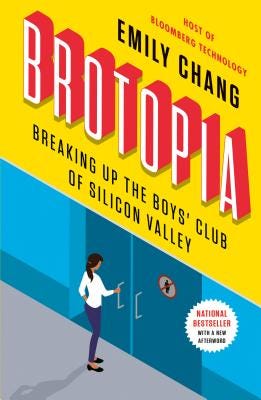 After interviewing hundreds of people across Silicon Valley, Emily answers the question of why there aren't enough women in the industry, starting with a history of women in tech, then diving into how personality tests sorted women out of hiring, then how the culture of SV kept women out. The stories are good, compelling, just a teensy bit salacious, and while a lot of this feels like old news now, it's old news because of this book from a few years ago. (And obviously, if you love stories about people in tech behaving badly, read Super Pumped about Uber.)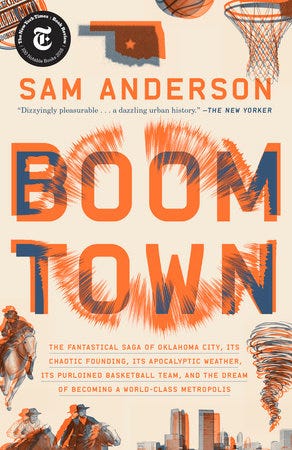 An overarching history of Oklahoma City, which was born out of chaos (the Land Rush of 1889 is fucking wild) and has survived out of chaos. Sam goes back and forth between historical OKC and the Oklahoma City of 2012-2013, specifically telling the story through the season of the city's NBA team, the Thunder. You don't have to be a basketball fan (I'm not) to enjoy this — it's really an overarching story about urban planning, how sports make a city and how a city makes a sports culture, how much the weather matters (oddly enough), music, terrorism, and so much more. I think about this book all the time, years after reading it.
---
Another book I read this week I loved, but it's fiction, so: Crooked Hallelujah by Kelli Jo Ford - a gorgeous multigenerational story about Cherokee women. For a full reading list, go here. You can also check last week's "8 books that are like taking a warm bath."
What are you reading? Is this helpful? You tell me!
If this email was forwarded to you, sign up for the next one!